Soup Labels and Box Tops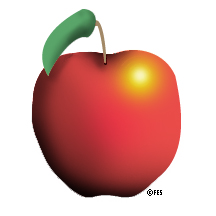 Labels For Education (Campbell Soup Labels) has some great new ways for us to earn more points for our school!
A VERY EASY way is to register your Dillons Shopper Card and whenever you buy products that earn points - those will automatically go to our school! How easy is that! You may also still clip those UPC labels and we earn points AGAIN from that product! To register your Dillons shopper card: go to www.eLabelsForEducation.com. You will need your Dillons card number (which is printed on the back of the card).
SAVE BOX TOPS for EDUCATION!!!! The school receives 10 cents for each box top and they are everywhere. We have found them on frozen veggies, soup cans, cereal boxes, and office supplies!
SAVE CAMPBELL SOUP LABELS!!!! Our school also saves Campbell Soup labels for playground equipment. Products that have these labels include: Bic pens & products, Campbell Soups, Tomato Juice, Pace, Franco-American, Pepperidge Farms, Post Cereals & Treats, Prego, Swanson, V-8, Dannon Kids, Glad Food Storage, Pop Secret, Time Inc. Magazines (People, Southern Living, TIME, Cooking Light, Health, All You, Real Simple), and Emerald Nuts. Please bring your labels to the Computer Lab!